What is Whole Child Arts?
Whole Child Arts is a 501(c)3 nonprofit organization dedicated to bringing transformative arts education to children from birth to five years in underserved areas of Chicago and beyond.
We are "Whole Child" because we focus on helping parents, caregivers and teachers understand how to support children's growth in all domains of development: Cognitive, Physical, Social-Emotional, Language & Learning Approaches - all through arts and play.
Every child has the right to developmentally appropriate early childhood education. The Arts and play provide the way to help children develop. learn to express themselves, develop sensory integration, empathy, creativity and their unique voice. Whole Child Arts provides these programs as well as training for parents and teachers on how to integrate these multi-sensory activities and principles at home and in the classroom.

We believe that art and play are vital for every child.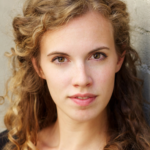 Carolina Chambers
Board Member

Carolina is a third year MFA graduate candidate in the Drama and Theatre for Youth and Communities program (DTYC) at the University of Texas at Austin. Lina is a performer, director and theatre maker whose work focuses primarily on young and very young audiences. She is passionate about creating learning environments specifically for young people that respect and respond to the values and needs of the individual learner in order to develop empathy and a sense of wonder about the world around them. Lina graduated from Boise State University with a B.A. in Theatre Arts in 2011. Before returning to graduate school, she taught preschool in Chicago at Bubbles Academy, an early childhood enrichment center with a focus in arts integration and emergent, play-based curriculum. As part of the DTYC program, Lina has sought opportunities to synthesize her passion for TYA with her interest in arts integrated curriculum. She has served as a teaching artist, facilitator and curriculum designer for Drama for Schools in Austin, Texas. Her research and thesis project investigates a theatre making process that combines the Reggio Emilia teaching philosophy with a retrospective devising process called The Paperboats. Lina is the recipient of the 2017 UT Austin TYA Artistic Exchange Fellowship through TYA/USA, and the 2018 Don and Elizabeth Doyle Fellowship through the American Alliance for Theatre and Education.
Caroline Tye
Board Member

Caroline Tye is a Licensed Clinical Professional Counselor and a registered board-certified art therapist. She is also an artist, educator and the owner of Dandelion Art Studio. She received a Bachelor's Degree in Art Education from Illinois College, however her passionate beliefs in the power of creativity lead her to discover the certificate art therapy program at Northwestern University. She completed the program, but wanted to continue to further her knowledge. She obtained a Master's in Art Therapy with an emphasis in Counseling at Mount Mary University. Her philosophy and belief is that art and creativity can promote growth, healing and transformation.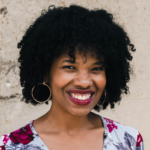 Jenny LeFlore
Board Member

Jenny LeFlore is the Mama behind Mama Fresh. Former mover and shaker in the fashion world she is now a community builder, advocate, influencer, and Mama. Jenny resides on Chicago South Side, in the historic Bronzeville neighborhood with her husband and 2 year old son ObieQ. Jenny has been recognized by Chicago Tribune's RedEye as "Chicago's Cool Mom". Her advice on exploring the city with your little one partnered with hosting unique programming, has ignited a community where diversity in Motherhood is celebrated.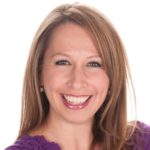 Natalie Monterastelli
Founder and Director

An arts practitioner and advocate from an early age, Natalie has spent her adult life performing, teaching and administrating arts programs. Currently, she is the Executive Director of Bubbles Academy, an early childhood arts enrichment center and preschool in Bucktown, Chicago. She has a master's degree in Educational Theatre from New York University and 15 years of experience leading and creating arts- integrated programs in New York, NY, Champaign, IL, Chicago, IL and abroad. She is a 40 under 40 award recipient in Central Illinois and a Rinker International Scholar.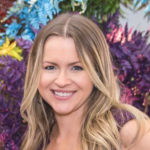 Laura Krawisz
Marketing Director

With over 12 years of experience in higher education marketing, Laura is excited to turn her focus towards the little ones just starting out in their educational journey. Currently she is the Marketing & Business Development Director for Bubbles Academy, an early childhood arts enrichment center and preschool in Bucktown. Laura has her BA in Graphic Design from St. Xavier University, and her MBA from Keller Graduate School of Management.